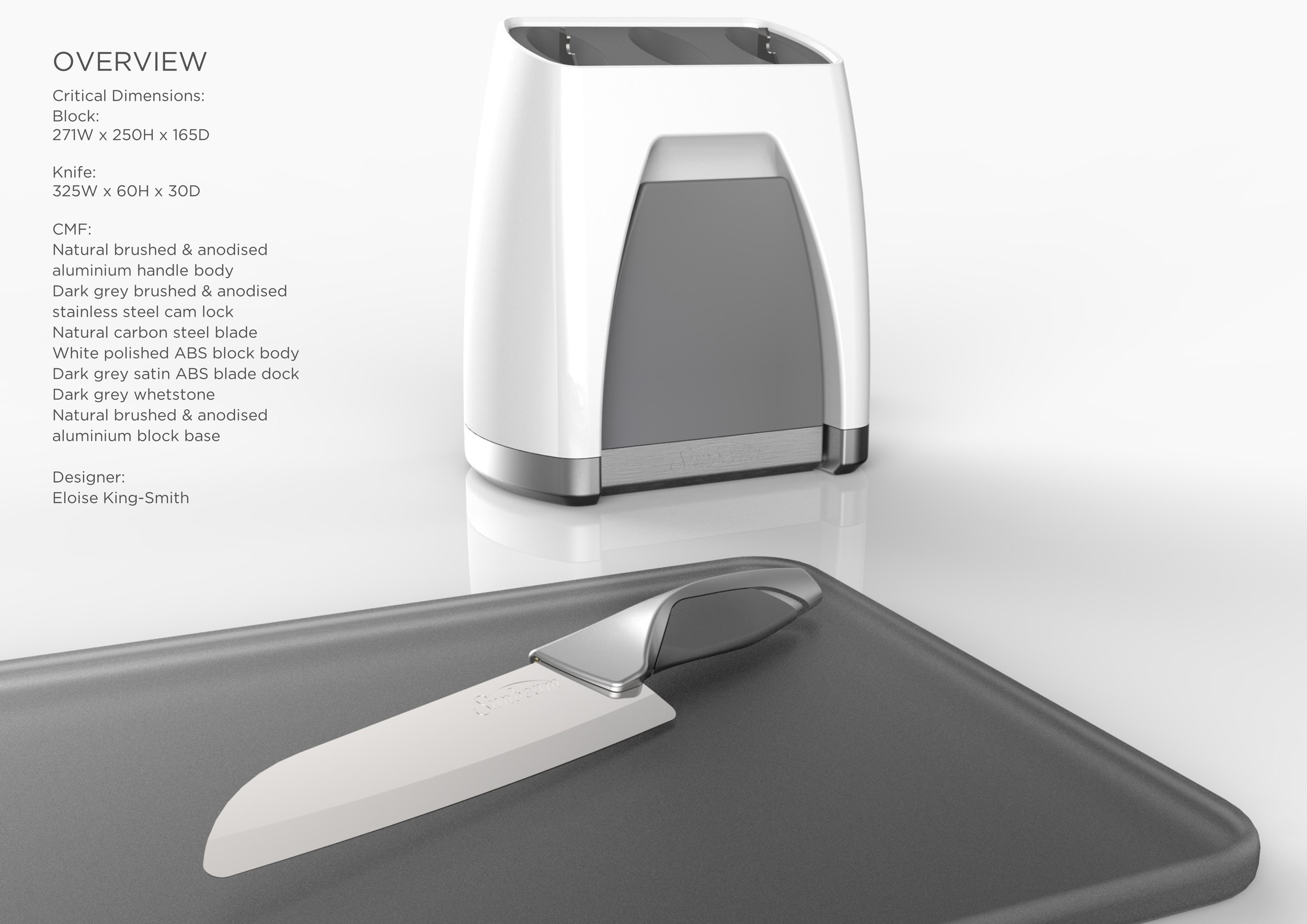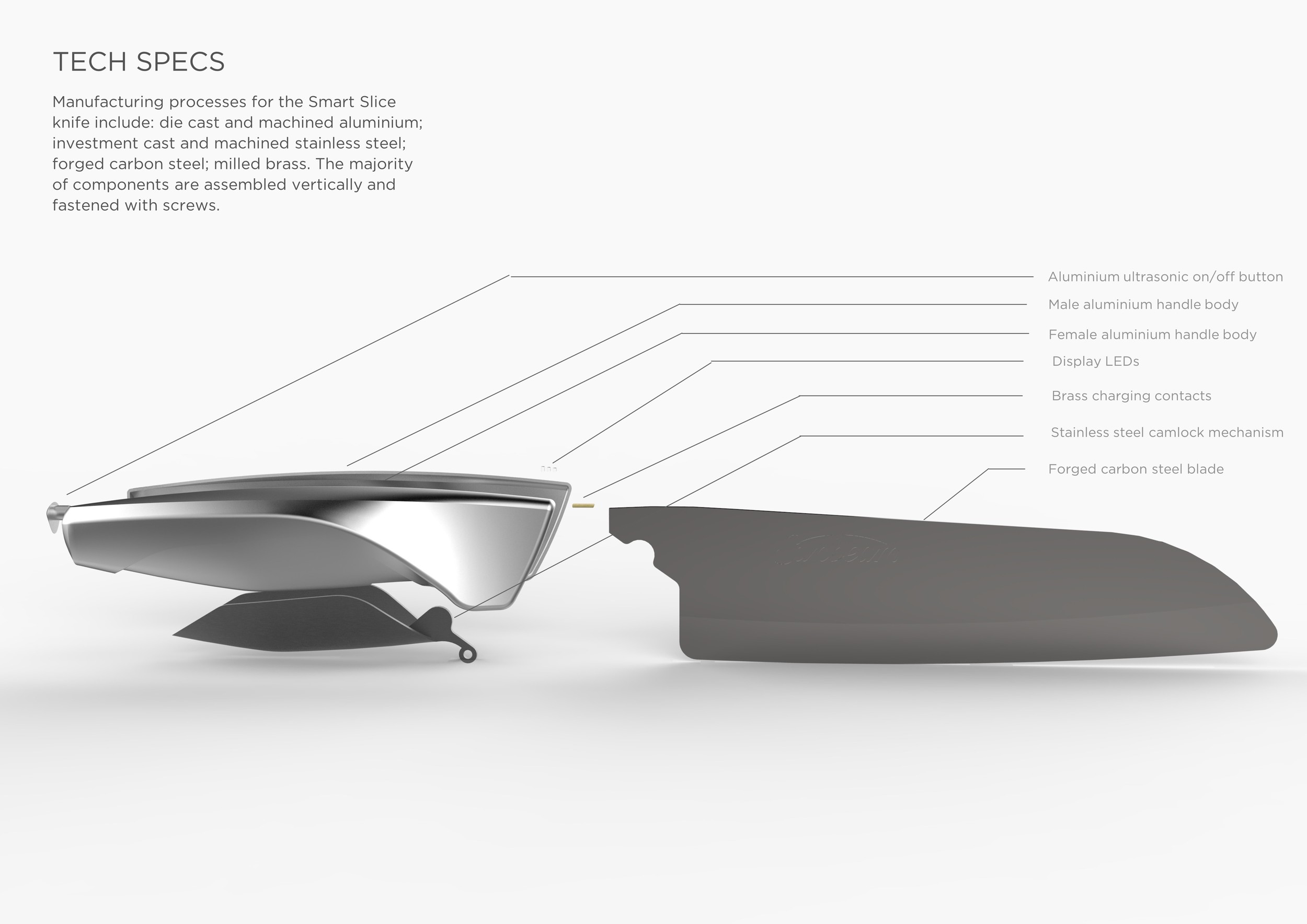 Get Sharper.
I was presented with a Design Brief from Sunbeam Australia in January 2015 as an Auxiliary Design School Cadet. This brief was to investigate the increasing healthful eating and cooking trend and develop a product reacting to these insights.
The result of this development was the Sunbeam Smart Slice, a smart knife with charging knife block and removable whet stone. The Smart Slice applies the discovery several of small innovations to collectively revolutionise the knife using experience in the domestic kitchen. One of the more notable of these was the incorporation of a ultrasonic motor able to fit in the hand, previously only used in the medical surgery.
The outcome is a knife that eases cutting, helps sharpening, and reduces the likelihood of injury.
The process for this development started by researching insights throught interviews and video observation in real Australian kitchens into how healthy people like to cook. This data was mined for insights to develop innovations around pain points.These innovations were delivered to the Client, and concept development began.
As the design lead for this project, I was driven to develop concept sketches with my design managers in conjunction with rapid model-making, to show proof of concept and quickly develop form. Once the form was developed, the Smart Slice was modelled and detailed in Solidworks, where the design continued to be nuanced. 3D printed models were used to confirm ergonomics and assist the client in Final Concept sign-off.
A prototype was then manufactured for Exhibition to industry and display at the Asia Pacific Design Library in Brisbane.